About
The Fourth Annual Landscape
In order to highlight AI startups in Germany, drive AI adoption and create more partnership opportunities between startups and corporations appliedAI has launched the annual German AI Startup Landscape. Together with the help of our +40 partners from academia, government and industry – we have set out to create an ecosystem in which AI startups can flourish and help shape the future of AI for the benefit of society. By creating a centralized database of quality AI startups, corporations and SMEs will have easier access to AI partners they can trust. This year, the data collected shows that the AI scene in this country is coming of age and that well-known startups are increasingly establishing themselves on the market.
Together with NVIDIA, Google, AWS and nine venture capital firms (Digital+ Partners, Earlybird Capital, eCAPITAL, High-Tech Founder Funds, HV Holtzbrinck Ventures, Lakestar, UVC, La Famiglia and Asgard), more than 1,000 startups were examined (see details on methodology below). All startups were founded after 2011 with a business model based on machine learning. The startups were founded in Germany or conduct their main business activities in Germany.

Below you can view all 278 startups sorted via their primary category within the clusters of Industry, Technology Type, Enterprise Intelligence or Enterprise Function.
You can also search for startups via their name or keywords found in their description.
Hover over the logo and click the magnifying glass to read the full company description, or click the logo directly to head to the startups website and learn even more.
Below the map you can find a table with all startups listed with even more details including secondary categories. Head to the bottom of the page to see insights into the data and key learnings from the German AI startup ecosystem.
Methodology
The AI startups included in the landscape are private companies founded after 2009, with headquarters or significant development activity in Germany. They have machine learning (ML) at their core or exhibit a significant usage of ML. The selection process can be summarized as follows:
The startups are gathered from the different public (e.g. Crunchbase, LinkedIn) and private (VC network) sources to create an extensive longlist.
The startups are evaluated based on data, talent, AI methods, scalability, overall quality and subsequently clustered (see clustering logic).
The startups are initially rated ('valid', 'upcoming', 'longlist', and 'discarded') by our AI Engineers and Strategists to create a shortlist.
The shortlist is independently evaluated and rated by our contributors (jury) (Digital+ Partners, Earlybird Capital, eCAPITAL, Google, High-Tech Gründerfonds, HV Holtzbrinck Ventures, Lakestar, NVIDIA, Speedinvest, and Unternehmertum Venture Capital Partners). The feedback is synthesized and the final result is visualized.
Clustering logic
The clustering logic is based on Shivon Zilis' landscape of machine intelligence. It is developed from the point-of-view of companies that want to use AI in their businesses:
Enterprise Functions: Increasing productivity of existing tasks – Support your employees with ready-to-use, AI-enabled tools supporting their day-to-day work to increase productivity.
Enterprise Intelligence: Exploiting new data sources – Tap into new insights that were previously too difficult or expensive to be gained through conventional methods.
Technology Type: Building products with ML: Give developers the tools that they need to build and leverage machine learning software to gain a competitive advantage.
Industries: Leveraging AI-first products: Use and cooperate with startups using machine learning to offer industry-related products and services.
Insights about the startups
Landscape Growth:
There are 278 startups on the German AI Startup Landscape 2021 representing 12% growth compared to previous year. From 247 startups on the 2020 landscape 195 remain on the list and 83 new startups were added to the list. Out of 52 companies that are not represented on the list anymore 12% were acquired, 40% are in liquidation, 29% had shifted the product or the company and 12% had to be removed as they were now older than 10 years.


Location:

As in the last editions, the cities of Berlin and Munich continue their domination on the AI Startup Landscape. The share of two cities amounts up to 63% of German AI startups. This year Berlin has gained an additional 3% of the Landscape and dominates as the German city with the largest number of startups. While Berlin is leading in the number of startups, Munich is still ahead on the avg amount of funding received by startups.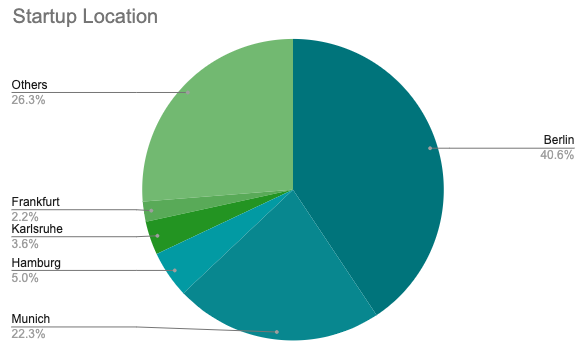 Funding:
The funding analysis shows that it takes 5-7 years for a German startup to receive more than 50M in funding and at least two years to receive over 10M in funding mark. Currently, approximately 60% of AI focused startups in Germany have investment rounds of more than 1M.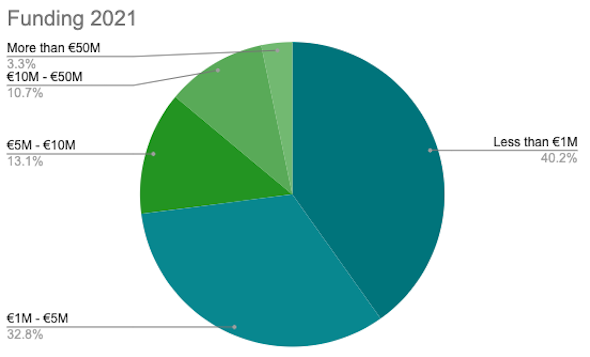 Sector:
For the companies with an industry focus, this year we observe a dominance and a continuous growth of AI startups in the following German key industrial sectors: Manufacturing, Transport and Mobility, and Healthcare. On the Enterprise Funcion front, German startups are more active in areas like Marketing and Customer Service and IT & Security.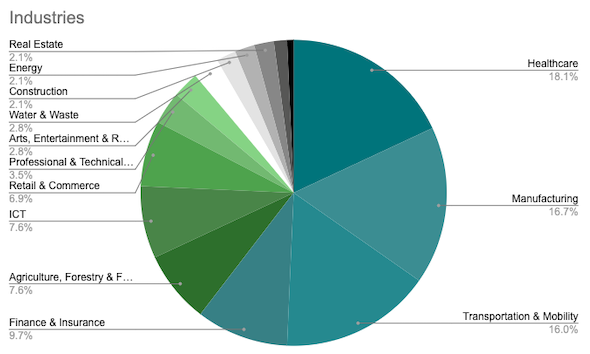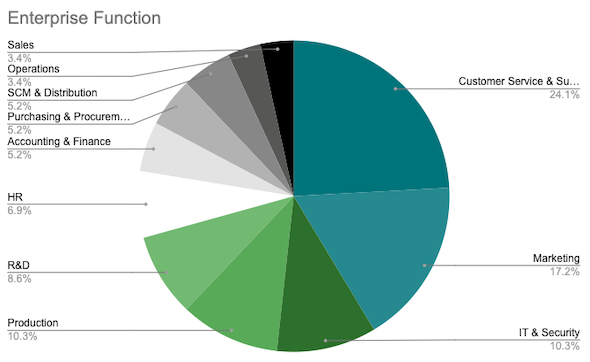 Contributors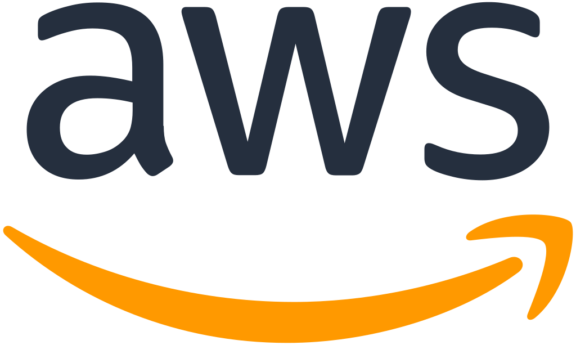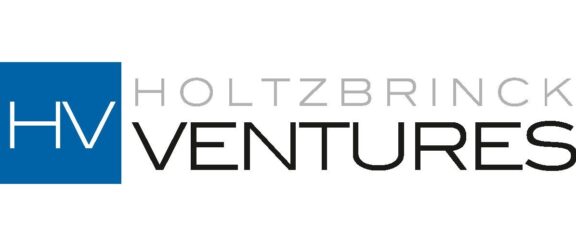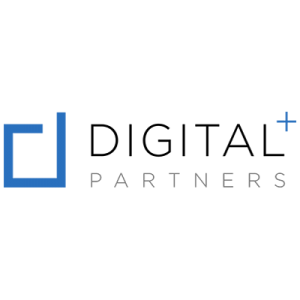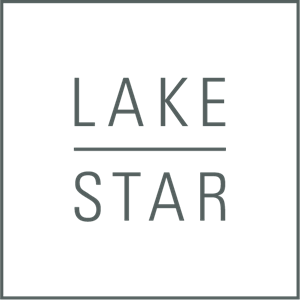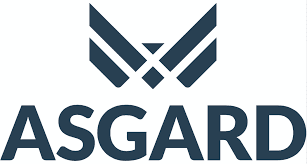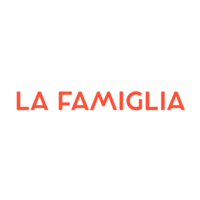 The appliedAI Pitch Lunch Series
The appliedAI pitch lunches are a series of events that are giving voice to some of the most interesting companies featured on the Landscape. The objective of these events is to connect the startups with appliedAI's partner network to spark discussion and potential collaborations. Every startup is given 8-12 minutes to present their companies and to answer questions of the audience. Head to the page to find the recordings from each of the pitch lunches which have been held so far.
The European Startup Landscape
In addition to the annual update of the German AI map, appliedAI's analysts have been working on mapping the European AI startup landscape for several months. France and Sweden have already joined appliedAI and the European map currently already includes over 500 startups. In 2021, more European AI initiatives will be invited to join in order to draw an even more comprehensive European map in the future.
How you can use the landscape
STARTUP DATA & PERMISSION TO REUSE
We believe that sharing this information is our obligation. Using this landscape as part of a presentation, talk, or project is allowed and encouraged as long as you always use the visual representation and reference us appropriately. Changes to our landscape have to be marked as your own changes. The content of this insight is published under CC-BY 4.0.